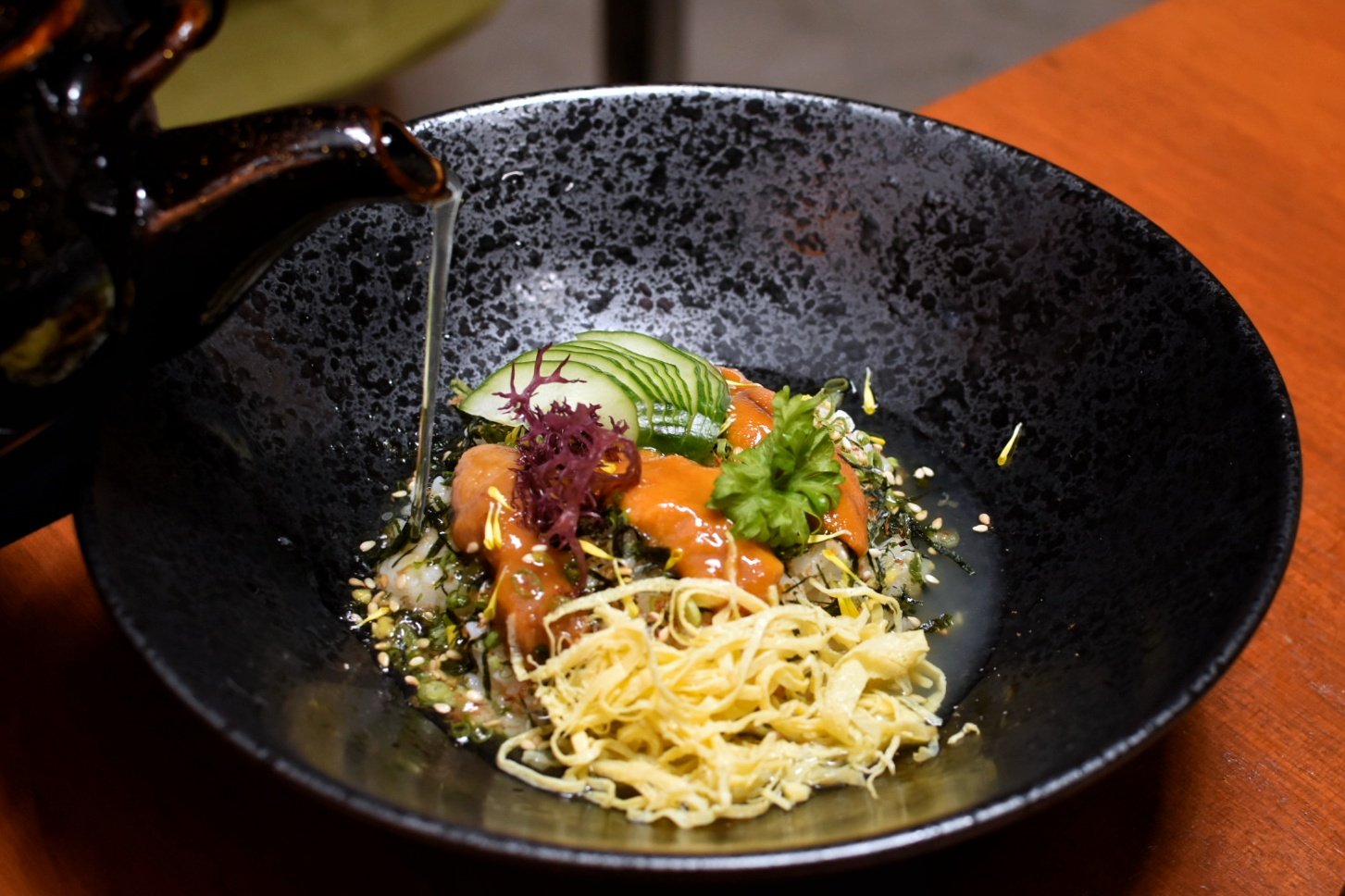 (Served on JAL First Class Cabins.)
Uni Shutou is made from fresh whole pieces of Wild Californian uni.
These are marinated in kombu (kelp)-shoyu to enrich its umami-flavour, and deliver a rich and creamy taste.
Uni from California is highly sought after by connoisseurs as it considered to be even better than Japanese uni.
As far as seasoned uni is concerned, this is the best available. It's so delicious that even Japan Airlines serves it on their First Class menu as an hors d'oeuvre.
In true Californian style, Uni Shutou comes in 5 unique flavours here – Original, Yuzu & Chilli, Olive Oil, Uni and Ikura, and Melty. However, we only have the olive oil flavour in stock currently although we are expecting more stock to arrive soon.
Pour these over steaming rice and you have an instant gourmet donburi! Mix with ikura, salmon, otoro, etc for a real special treat!
Uni Shutou - comes in vacuum-sealed bottles to preserve freshness.